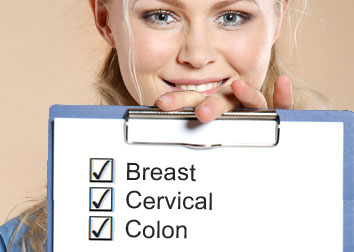 Cervical Screening (Pap test)
Program Details
(
Back to Programs
)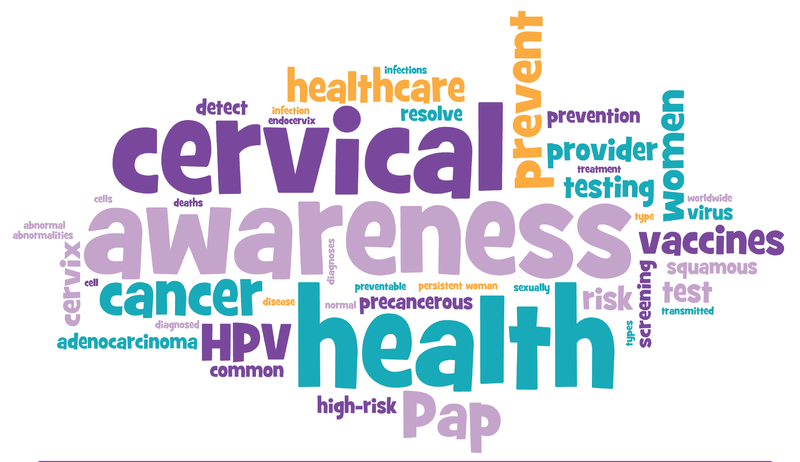 Cervical cancer is cancer of the cervix, which is located at the opening of the uterus. Cervical cancer is almost entirely preventable with regular screening, appropriate and timely follow-up of abnormal results and human papillomavirus (HPV) immunization. In 2017, 1550 canadian women were diagnosed with cervical cancer and it is estimated that 400 didn't survive . Screening is the only way to detect the early changes that might lead to cervical cancer. Most cervical cancers are diagnosed in women who have never been screened or have not been screened regularly. (Cancer Care Ontario, 2015)
What is a pap test?

A Pap test is a simple screening test done in your health care providers' office that can help prevent cervical cancer. Cells are taken from the cervix and are sent to a laboratory to be examined under a microscope. A pap test looks for abnormal cell changes on the cervix.

Who needs a pap test?
Women between the ages of 21 and 70 years of age who are or have been sexually active. Sexually active includes intercourse, as well as digital or oral sexual activity with a partner of either gender. Pap tests can stop at the age of 70 if you have had three or more normal tests in the prior 10 years.
You need regular pap tests even if you:
Are pregnant (only if you are due according to guidelines)

Have sex with women

Are in menopause

Are no longer sexually active but have been in the past

Have had the HPV (Human Papilloma Virus) vaccine
If you have had a hysterectomy, talk to your healthcare provider to see if you still need a Pap test.
How often are Pap tests done?
Pap tests should be done every 3 years. If you are found to have abnormal cells, your cervical cancer screening plan will change.
Women who are not sexually active by age 21 should delay cervical screening until sexually active.

How long does it take for the results to come in?
It takes about 4-6 weeks.

What is an abnormal Pap test result?
An abnormal Pap test result means that the cells taken from your cervix look different under the microscope than normal cells. These changes are rarely cancer however do require follow up testing.
Your Primary Care Provider or nurse will call you ar see you to discuss your follow up plan, such as a repeat Pap test or a referral to a gynecologist.

How to book an appointment for a pap
Call your Health Care Provider's office to book for a pap test. You will be booked with either your Primary Care Provider or a Nurse.
Testing for Sexually Transmitted Infections (STI)
If you have any concerns regarding STI's, speak to your Primary Care Provider or your nurse to discuss testing and treatment
For more information about Pap tests, visit the Cancer Care Ontario website at:
For information about sexually transmitted infections, visit the Sexual Health Ontario website at: