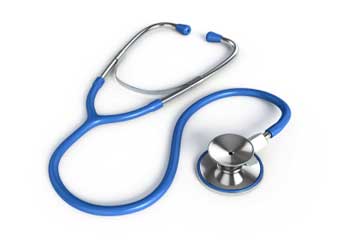 General Medical Care
Program Details
(
Back to Programs
)
The Timmins Family Health Team is an interdisciplinary team of local family physicians, nurse practitioners and health care professionals working collaboratively to provide comprehensive primary health care services to their patients. Depending on the purpose of your visit, you may be seen by a physician, a nurse practitioner or another health care provider. Your direct primary care provider may be a family physician or a nurse practitioner.
Family Physicians
Family physicians provide comprehensive health care to people of all ages. Family medicine is a form of primary care that provides continuing, comprehensive health care for the individual and family across all ages, sexes, diseases and parts of the human body. Our physicians deliver a range of acute, chronic and preventive medical care services that emphasizes health promotion and disease prevention. In addition to diagnosing and treating illness, our physicians also provide preventive care, including routine checkups, health-risk assessments, immunization and screening tests, and personalized counseling on maintaining a healthy lifestyle.
Our family physicians work collaboratively with other members of our health team to provide you with comprehensive care.
Nurse Practitioners:
A Nurse Practitioner (NP-PHCs) are primary care providers with a nursing foundation with advanced university education & skills who works both independently and in collaboration with other health professionals to provide you with quality health care services. NPs take care of the physical, emotional, mental and social aspects of their patients' health needs.
Interdisciplinary Team:
Our family physicians and nurse practitioners work collaboratively with other health care professionals on our team to provide you with comprehensive primary care services. Our team includes family physicians, nurse practitioners, registered nurses, registered practical nurses, social workers, a dietician, a health promoter, and a pharmacist. Together, our team provides a variety of primary health care services including:
Cancer screening
Diabetes care
Well baby/child care
Geriatrics
Heart disease
High blood pressure management
Immunizations
Lifestyle counselling
Nutrition counselling
Lung disease care
Mental health
Osteoporosis
Self management support
Teleconference
Pain management
Periodic health exam
Different providers on our team are able to provide different kinds of health services. If you are interested in accessing a specific service from a member of our team please bring it to the attention of your primary care provider.
Our clinics have medical secretaries/receptionists and a clinic manager who support the efficient functioning of our clinics ensuring that health care providers can focus on providing patient care.