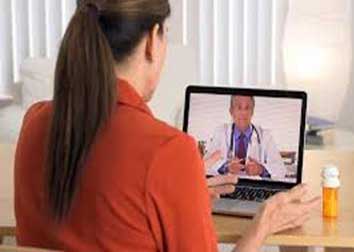 Ontario Telemedicine Network (OTN)
Program Details
(
Back to Programs
)
The Ontario Telemedicine Network (OTN) is one of the biggest telemedicine networks in the world. OTN uses two-way videoconferencing to provide care for patients in hundreds of health care locations across Ontario. In addition to patient care, it enables delivery of distance education and meetings for health care professionals and patients. A telemedicine appointment is similar to an ordinary doctor's appointment. You will be able to see and speak to the health care professional via monitor. There is no cost for this service for patients with a valid Ontario Health Insurance Plan (OHIP). For further information, please visit OTN online at www.otn.ca or call 1-866-454-6861.
How does OTN work for patients?
Provides care closer to home.
Provides appropriate access and a wider variety of specialists.
Decreases expensive cost and travel time.
Confidentially is maintained at all times with a secure system.
How do I get an OTN appointment?
A patient from The Timmins Family Health Team can receive an appointment simply by receiving a referral from their primary health care professional to an appropriate specialist. Once the referral has been submitted, an appointment will follow at one of the OTN locations in Timmins.
Telemedicine Coordinators for the Timmins Family Health Team:
The Telemedicine Coordinator goes through extensive training from OTN to provide the best technical support for our patients. We provide the patient with a comfortable setting to meet with the specialist through OTN on an appointment basis. The Timmins Family Health Team has nursing support as a nursing assessment may be required prior to an appointment.
Contact Info:
info@timminsfht.ca
T: (705) 264.2331 ext 230
F: (705) 264.2477
Telemedicine Client Survey
Click here for the feedback form