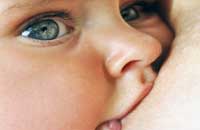 Well Baby Well Child
Program Details
(
Back to Programs
)
The Well Baby Well Child Program is implemented by your Primary Care Provider, the Registered Nurses, and the Registered Practical Nurses. You also have access to a multidisciplinary team including a Dietitian, Social Workers, Psychologist and a Health Promoter if necessary.
The aim of the Well Baby/Child Program is to routinely assess your child's growth and development and help support parents and caregivers. We will help address any questions and concerns, provide education and help link to community resources when required.

During your visit, your team will provide:
Physical and Developmental Assessments
Immunization information and immunizations
Education to parents/caregivers about topics such as feeding your child, sleep hygiene, safety, post-partum depression, medication, and more.
A follow up plan
Screening, assessments and immunization information are all based on evidence based research and the evidence based practice guidelines.
See below for websites to provide you with more information on your child's health and the topics covered in our program
Nipissing District Developmental Screening